Growgreen Receives Hong Kong ICT Award 2023 – Smart Living (Smart Home) Bronze Award from the HKSAR Government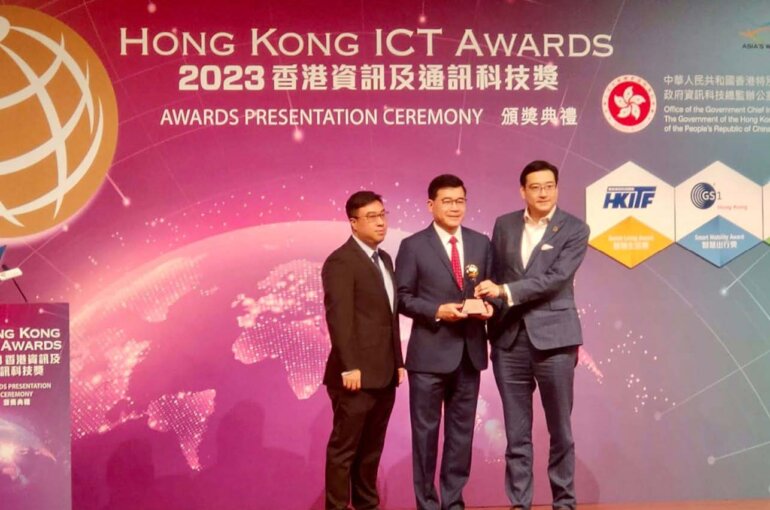 Hong Kong – November 3, 2023 –  Growgreen announces that its aspara® Smart Growers have been honored with the Hong Kong ICT Awards 2023 – Smart Living (Smart Home) Bronze Award from The Government of the Special Administrative Region. This recognition highlights the commitment and dedication to delivering cutting-edge products that promote green living, STEM education and mental wellness of the elderly and their caregivers. By integrating the concept of planting with technology in smart homes, aspara® offers a unique planting solution for users.
Growgreen utilizes innovation and integrated technologies to build aspara®, a smart hydroponic system that enhances indoor planting. It employs electronic and optical engineering, software, mobile apps, cloud databases, biological, chemical and agricultural science. It also pioneers a secure and efficient digitized ecosystem, emulating nature that accelerates plant growth in an environmentally friendly manner.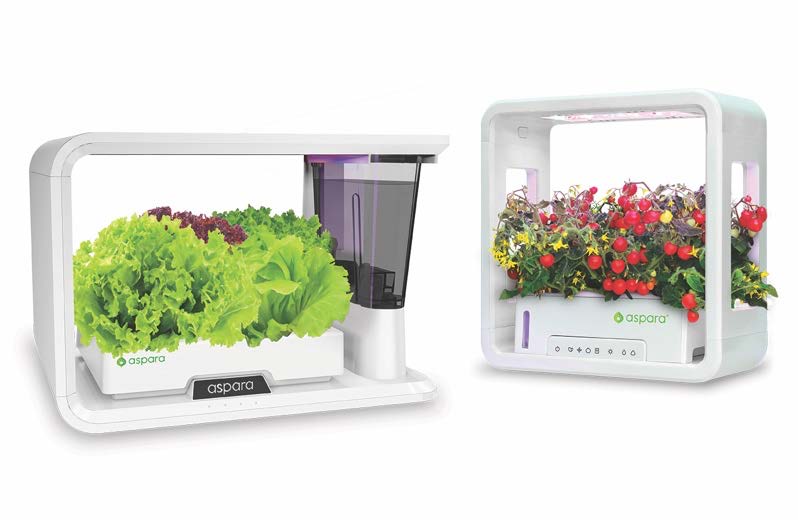 aspara® Smart Growers
The award-winning aspara® Smart Grower exemplifies Growgreen's three key business focuses.
We are dedicated to promoting green living and sustainability. Our indoor hydroponic Smart Growers enable individuals to plant fresh vegetables and herbs in a compact and eco-friendly manner, reducing carbon footprints while enjoying the planting journey. In addition, it promotes ESG principles within corporations.
We also place a strong emphasis on STEM education, fostering young minds to explore and understand the wonders of nature and empowering them to design research projects that satisfy their curiosity. The Smart Grower serves as an educational tool, together with the Data Portal and aspara® Academy courses, schools can utilize them to design cross-disciplinary activities that are suitable for kindergarten to university levels. By integrating biology, physics, chemistry, statistics, analytical skills, software programming and more, students can cultivate their interest in science and broaden their potential career paths, such as medication, nursing, nutrition or the food industry.
The importance of mental wellness, particularly among the elderly and caregivers is another important business focus. aspara® Smart Growers provide a therapeutic and stress-relieving activity for this sector. A recent collaborative study conducted with Hong Kong Polytechnic University, School of Nursing has proven that technology-enhanced horticulture intervention, using aspara® Smart Growers can notably reduce stress levels and boost the happiness index of the elderly with cognitive problems and their family caregivers.
"We are very honored to receive the Hong Kong ICT Awards 2023 – Smart Living (Smart Home) Bronze Award from the government," said Dr Humphrey Leung Kwong Wai, CEO at Growgreen Limited. "This recognition validates our unwavering commitment to innovation and the use of technologies, not only for the well-being of individuals but also to create a positive impact on our community and the environment. We invite everyone to join us in celebrating this milestone and discover the benefits of our products."
Please visit www.grow-green.com for more details.
ABOUT GROWGREEN
Located in Hong Kong Science Park, the city's technology and innovation hub, Growgreen is a team of passionate professionals from the agriculture and electronics fields who apply technology to develop a smart hydroponic system. aspara®, developed by Growgreen, are systems for growing healthy plants that are healthy for humans and healthy for the Earth. The comprehensive solution creates a profound impact on different stakeholders in society. aspara® embraces ESG and carbon saving for corporations, green living for homes, STEM education and research for schools. It also supports mental wellness for the elderly community and their caregivers. For additional information, visit www.grow-green.com.
MEDIA CONTACT
Ms Fion Lai
fionlai@grow-green.com