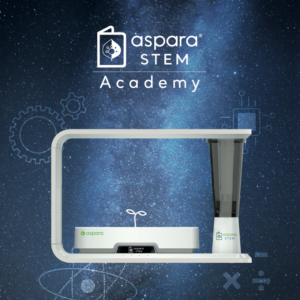 Introduction
The vision of aspara® STEM Academy is to unleash the power of STEM education with life science components, and support students in becoming scientifically and technologically literate. aspara® STEM Academy takes a holistic approach to incorporate life science elements on top of regular STEM activities, which provide safe, hands-on, engaging and diversified experiences for learners.
• STEM in Life Science
• Cross-disciplinary learning, covering Physics,
Chemistry, Biology, Electronics, Photology, Mathematics, Statistics, Big Data, Programming, etc.
Learning Objectives
aspara® STEM Academy aims to:
a. Enhance students to gain perceptive insights into modern indoor planting methods with IoT control and monitoring system in small and distributed groups successfully
b. Allow students to create different plant growth explorations in a controlled environment according to their creativity effectively
c. Improve students' 21st Century skills with multi-disciplinary learning experiences in
Science, Technology, Coding and Mathematics disciplines, and make practical connections with the real world
d. Provide all-in-one and comprehensive management on students' experimental design, plant growth and real-time report & monitoring system
Intended Learning Outcomes
The curriculum is designed to prepare students for deeper levels of STEM learning with life science components. Upon completion of the aspara® STEM Academy, students will develop the knowledge and skills to:
a. Explore new, creative and innovative ways to tackle different issues
b. Collect, organize and analyze data, discover trends, evaluate processes and
improve results
c. Cultivate and strengthen at least one 21st century skillset (e.g. creativity, critical thinking, problem-solving, communication, collaboration, ICT Literacy, leadership) by sharing their learning journey with other groups of students and teachers
d. Inspire and encourage students to brainstorm ideas with lateral thinking
e. Discover feasible, effective and scientific solutions to complex planting problems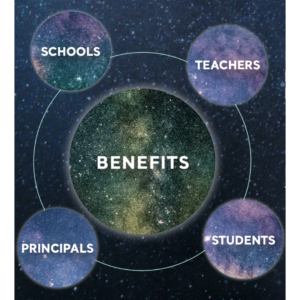 Benefits
School – Identify and nurture different talents in students
Teachers – Monitor students' learning progress in one easy-to-use platform efficiently
Principals – Advance students' strengths in various areas, lead them to higher level academic and career accomplishments
Students – Develop essential STEM skills for a more global community
aspara STEM Academy Includes:
A. aspara STEM Smart Grower
B. Experimental Kit
C. Data Console
D. aspara STEM Academy Courses