Clean and sanitise your device
The appliance should be cleaned with hands and aspara cleaning function between each growing session or if it has not been used for a while. Make sure planting program is ended (finish planting) before cleaning.
Parts that should be thrown away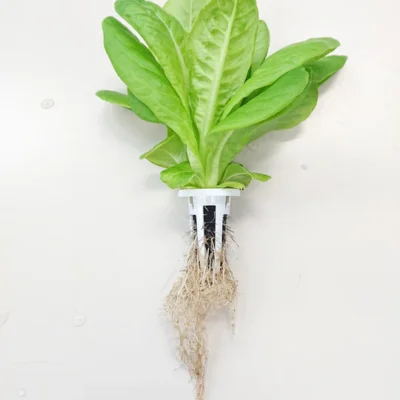 Plant – root part
Growing media
Capsules – biodegradable, will not harm the environment even thrown away
Parts come in contact with plants that can be washed with water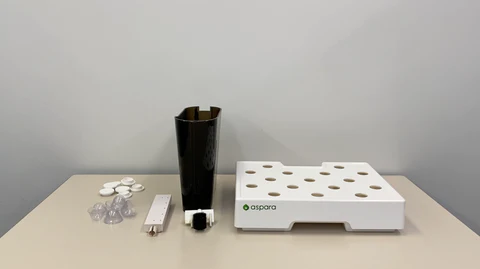 Grow tray lid
Grow tray container
Connector
Sponge
Tank
Sensing probe
Grow hole covers
Germination domes
Note:
Do not use water hotter than 40°C/105°F. Do not use bleach or harsh cleaners.
Unless you are going to use the appliance immediately, dry all the parts with a soft clean towel. It is particularly important to dry the metal contacts on both the sensing probe and the connector.
DO NOT wash the grow tray, tank or any other parts in the dishwasher as they may become deformed.
Parts AVOID touching water, can only clean by wiping with a damp cloth
Cabinet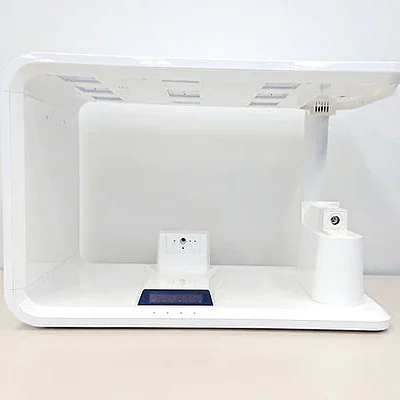 2. Power adaptor and cable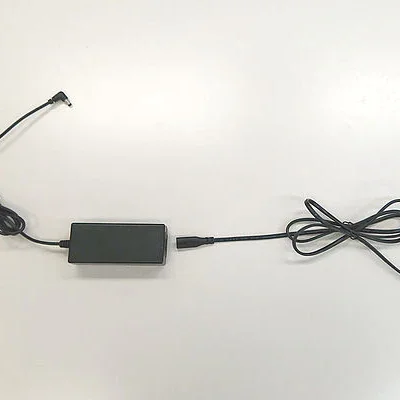 Note:
Make sure the cabinet is disconnected from the electricity supply before cleaning it.
Do not clean the power plug nor allow water to enter the cabinet.
NEVER immerse the cabinet in water (or any other liquid) or wash it using free-running water.
Clean pipes inside with aspara Self-cleaning function
1. Pour away all the water in system. Insert the grow tray.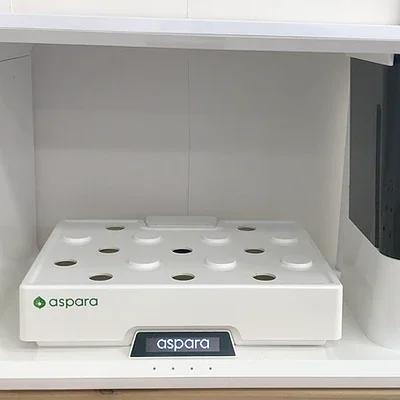 2. Fill the tank with water to the 'max' line.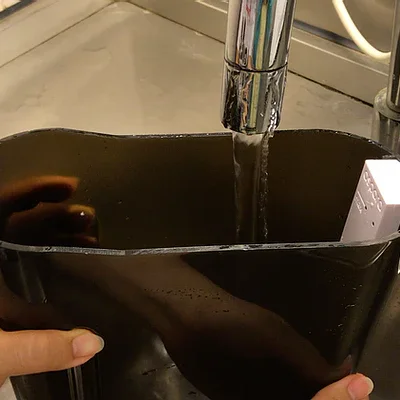 3. Replace the tank with both hands until it is firmly inserted with tank in line with stand or the tank lock fully comes out.
4. Select 'Clean' function on control panel. You can stop before the process ends.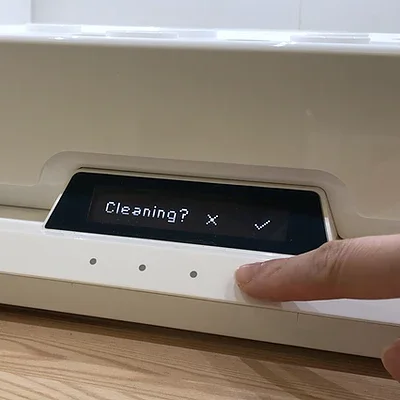 5. Once finished, empty both the tank and the grow tray.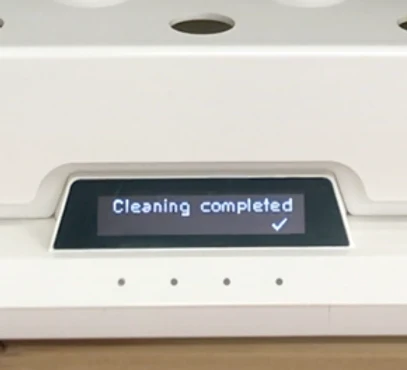 Sanitising
We suggest you sanitise the appliance once a year and whenever you feel the water is not circulating freely or your plants are in bad health.
Following the cleaning instructions in "Cleaning – Clean pipes inside with aspara™ Self-cleaning Function", add cleaner (appropriate amount of citric acid cleaner or 1 cup of white vinegar) together with water in step 2. Then, repeat "Cleaning – Clean pipes inside with aspara™ Self-cleaning Function" to rinse.