aspara® are Hydroponic Smart Growers for indoor planting and building your indoor hydroponic garden, or even an indoor hydroponic system, proudly presented by Growgreen.

Designed with advanced technologies for growing plants indoors, growing herbs indoors and growing vegetables indoors, clean and without soil.

Built-in planting programs which enable successful planting at homes and working spaces.

Patent pending LED grow light design, smart sensors and a fully automated watering system, aspara provides a controllable environment with auto optimization so everyone can grow healthy plants and master hydroponic gardening.

Pairs with Seed Kits for fresh vegetables, herbs, fruits and even superfoods.

Connects to the aspara mobile app for remote monitoring, step-by-step guidance to successful planting and sharing with friends and family.
aspara is more than a growing device, it embodies a healthy lifestyle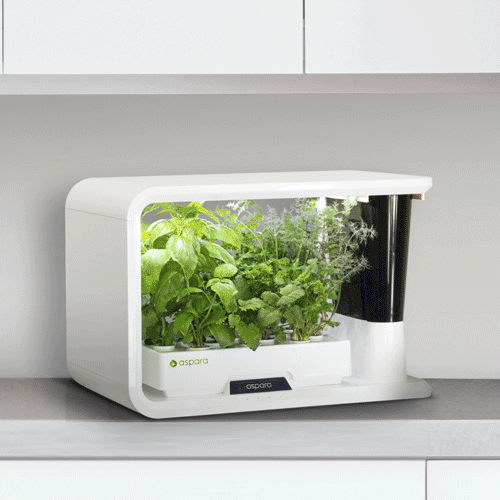 aspara® Nature Smart Grower
GS1003
Standard version with 16 grow spaces, operates automatically with 10 smart sensors control and removable tank design
For both amateur gardeners and plant lovers
Standard version operates automatically with 10 smart sensors control
Countertop design with 16 grow spaces for more harvest
Removable water tank for easy water refill
STEM version works together with the Data Portal as a lab equipment
For STEM – Exploring life science at schools
| | | | |
| --- | --- | --- | --- |
| Model no. | aspara Smart Growers | Grow Space | Dimension (mm) |
| GS1003A | aspara nature | 16 | 535 (w) x 350 (d) x 370 (h) |
| GS1003AE | aspara nature STEM | 16 | 535 (w) x 350 (d) x 370 (h) |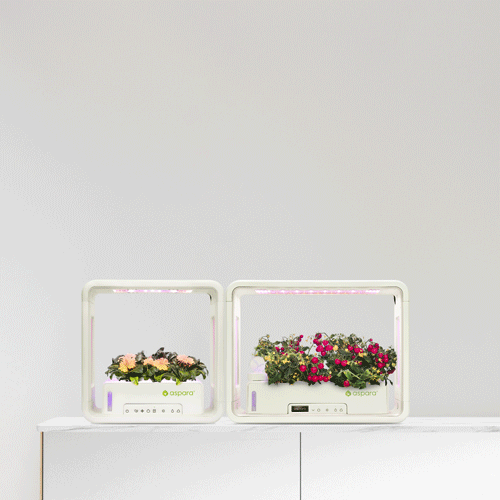 aspara® Stylist Smart Grower
GS1004 &
GS1005
Simple-to-use models for anyone without a green-thumb
For home – Modern, green and decorative
For elderly – Mental well-being
For kids – Curiosity of science
Stylist Lite with 8 grow spaces and Stylist with 11 grow spaces
Slim design to fit in literally any space from a kitchen countertop to book shelves
Extendable for taller plants
Stackable to build a plant wall
Decorative in modern homes and working spaces for green living
| | | | |
| --- | --- | --- | --- |
| Model no. | aspara Smart Growers | Grow Space | Dimension (mm) |
| GS1004 | aspara Stylist Lite | 8 | 390 (w) 160 (d) x 390 (h)  |
| GS1005 | aspara Stylist | 11 | 500 (w) x 160 (d) x 390 (h)  |
Easy to use, with simple plug-and-grow design

The kit includes all necessities to grow: Seeds, planting capsules and plant food

Biodegradable grow baskets can be discarded after harvest and are not harmful to the environment

All selected seeds are non-GMO and we offer an organic selection as well

We guarantee germination for users' satisfaction
Blue Curled Kale

Butterhead

Canton Pak Choi

Green Lettuce

Lettuce Selected

Mizuna

Red Lettuce

Rocket

Rosette Pak Choi

Shanghai Pak Choi
Coriander

Dill

Parsley

Sweet Basil
Cherry Tomato

Chili Mix

Red Radish
Mixed Lettuce

Mixed Baby Leaf

Romaine Mix

Salad Special
Herbs Selected

Herbs Selected Italian

Nourishing Tea Mix

Seasoning Herbs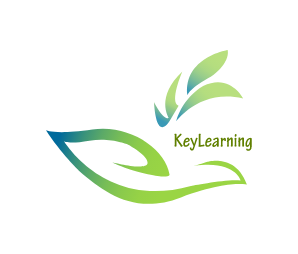 Keylearning, a subsidiary of Growgreen, offers STEM education systems and courses, in the area of life-science, to schools and organizations for developing learners' problem solving, analytical thinking, and other related skill sets through hydroponics.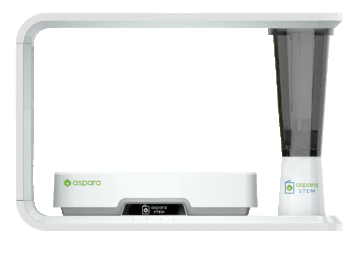 A Data Portal is designed to work with aspara nature STEM for STEM learning, where we provide access of our Data Portal for STEM users to reconfigure the planting environment through changing and controlling the planting parameters of each Smart Grower and realizing with the builty-in sensors. The Data Portal also provides planting environment 24/7 data collection, reporting, downloading and analysis.